{department.name}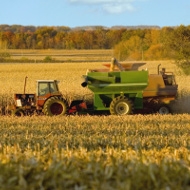 Farm Supplies
We sell a variety of farm and ranch supplies and equipment. We are dealers for Tarter Farm and Ranch Equipment, Lone Star Feed, and more. We sell hay bales (Bermuda, Bahaya, alfalfa), molasses tubs (28% protein 225 lb. PVM cattle, all natural 200 lb. horse and cattle, all natural 125 lb. goat and sheep), Palmetto Feed (Southeast Mix), Salt blocks (mineral trace, pure & sulphur).
Nutrena Poultry Feed

Dog Foods:
Star Pro dog food
Purina Pro Plan-Focus, Savor & Sport
Showtime Dog Food
Click on the supplier and manufacturer logos below to visit their website.
We are constantly adding new specials to our site. Be sure to check back often!
Sign up for our Email List
Stay updated with all our latest posts, products and offers! Just enter your information below.