Expert Articles & Advice
December 1, 2013
If you're like most people during the busy holiday season, the to-do list has a way of growing while the days seem to slip by faster. The added chore of wading through an attic or basement full of mismatched boxes and bags as you dig out your decorations can make things more challenging.
November 15, 2013
The functional purpose of moldings, such as baseboard, chair rail and door casings is to protect the more delicate wall materials (most commonly plaster and sheetrock) from damage. The problem is, when molding does its job, it begins to look a little shabby.
Special Offers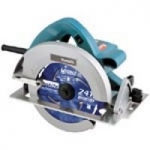 Powerful 15 Amp motor. 5,800 RPM. Two built in LED lights.
Valid 12/01 - 12/31/2013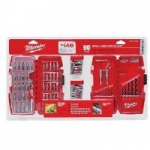 Includes different sizes of flat, square, slotted, phillips, and torx bits; magnetic nutsetters and a magnetic screw guide.
Valid 12/01 - 12/31/2013