Expert Articles & Advice
March 1, 2014
As most homeowners know, squeaky floors come with the territory. Usually the older the house, the more squeaks you have to contend with. While they may come in handy for detecting intruders or midnight-snackers, they are mostly just annoying.
February 15, 2014
For a lot of people, there are few things more satisfying or rewarding than becoming fully immersed in a creative project that they enjoy: A hobby. The downside is, the aforementioned "immersion" usually means the entire family is immersed as well.
Special Offers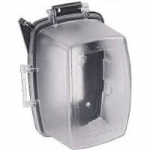 Accepts GFCI, duplex, switch and up to 1-3/8" round devices.
Valid 3/01 - 3/31/2014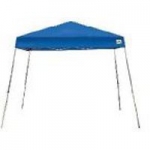 Blue canopy with slant/push in steel legs. Canopy is water, U.
Valid 3/01 - 3/31/2014